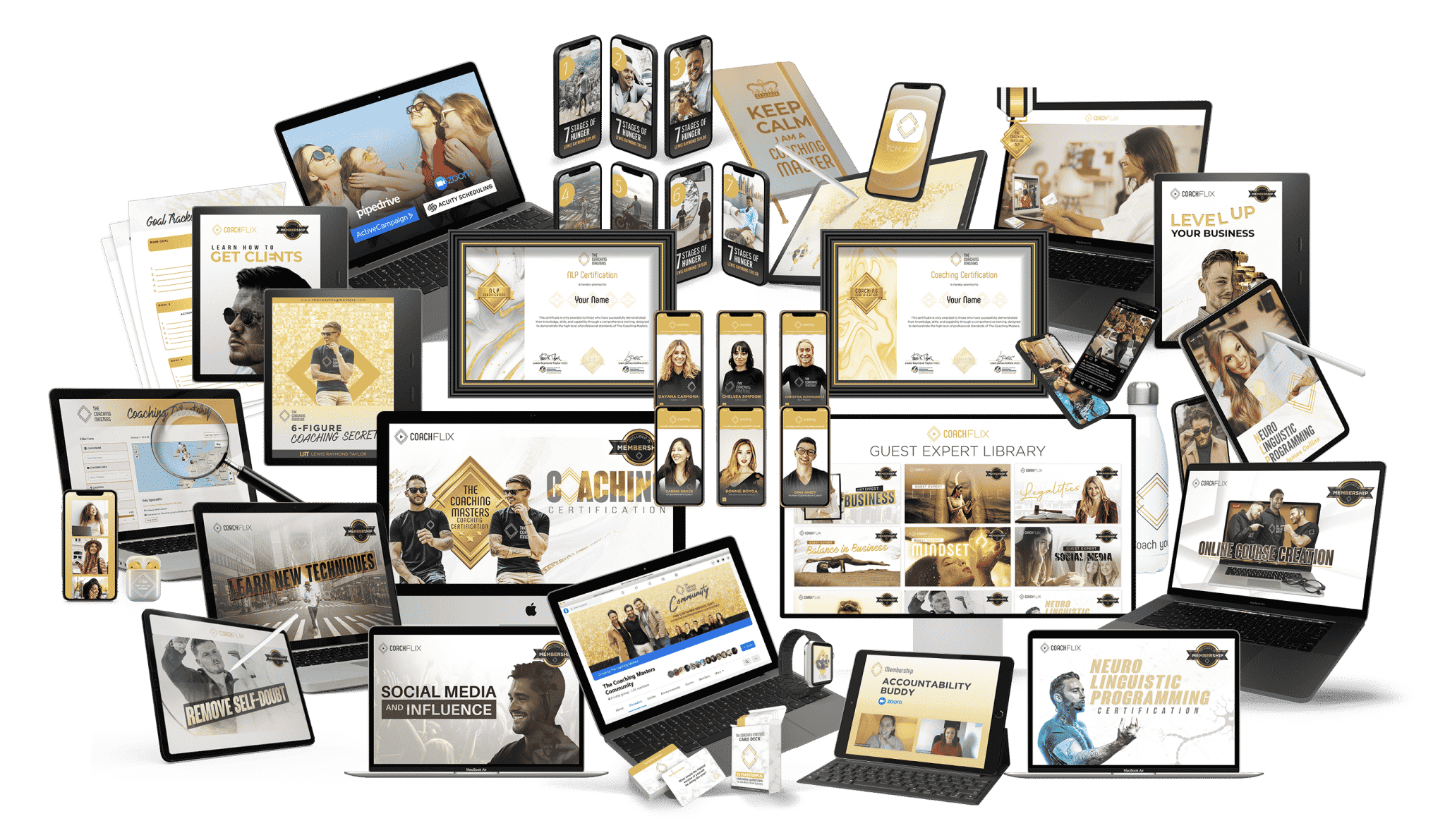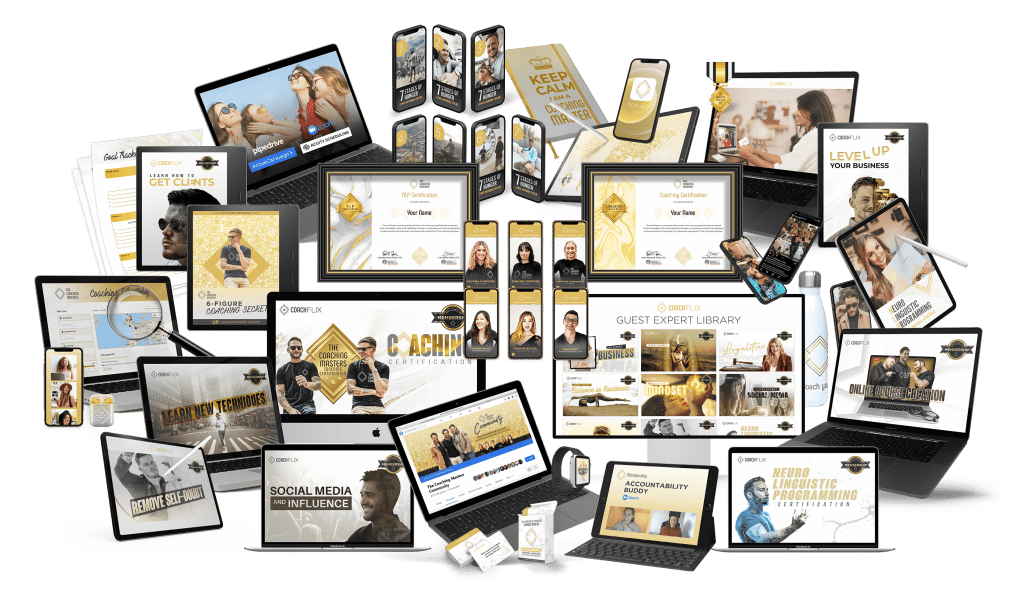 Absolutely everything you could ever need to get started in developing your mindset, getting legally qualified as a coach, and then getting your first coaching client.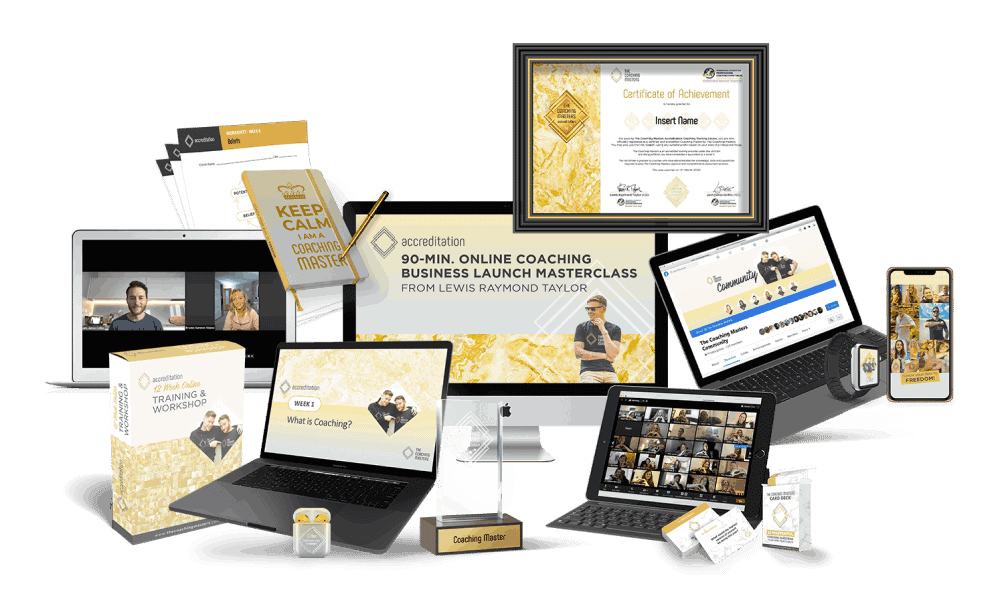 The Coaching Masters Three Month Online Coaching Accreditation Programme is a live transformative coaching training with interactive workshops and a fully recognised coaching accreditation.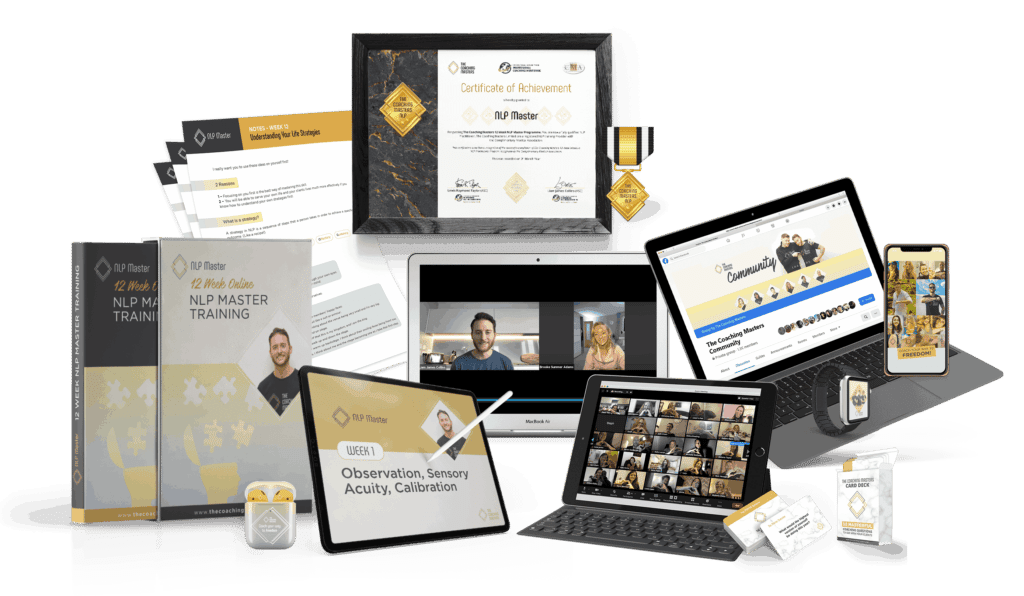 Live NLP master training with Interactive workshops and a full NLP accreditation.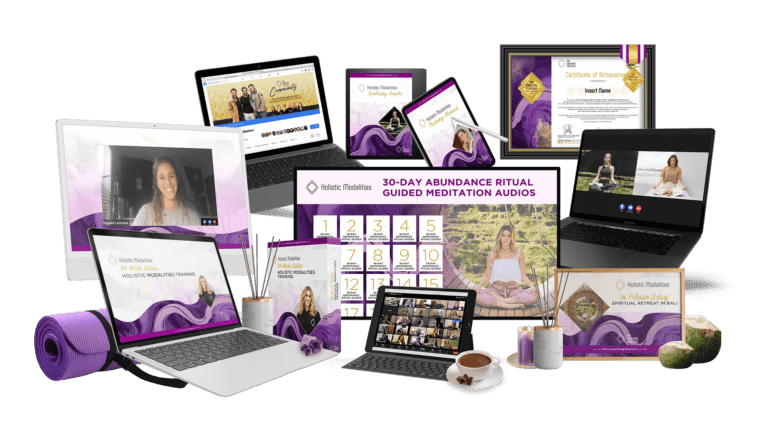 Live transformative coaching to help you be in alignment with your business, and give you new tools to provide more value for your clients.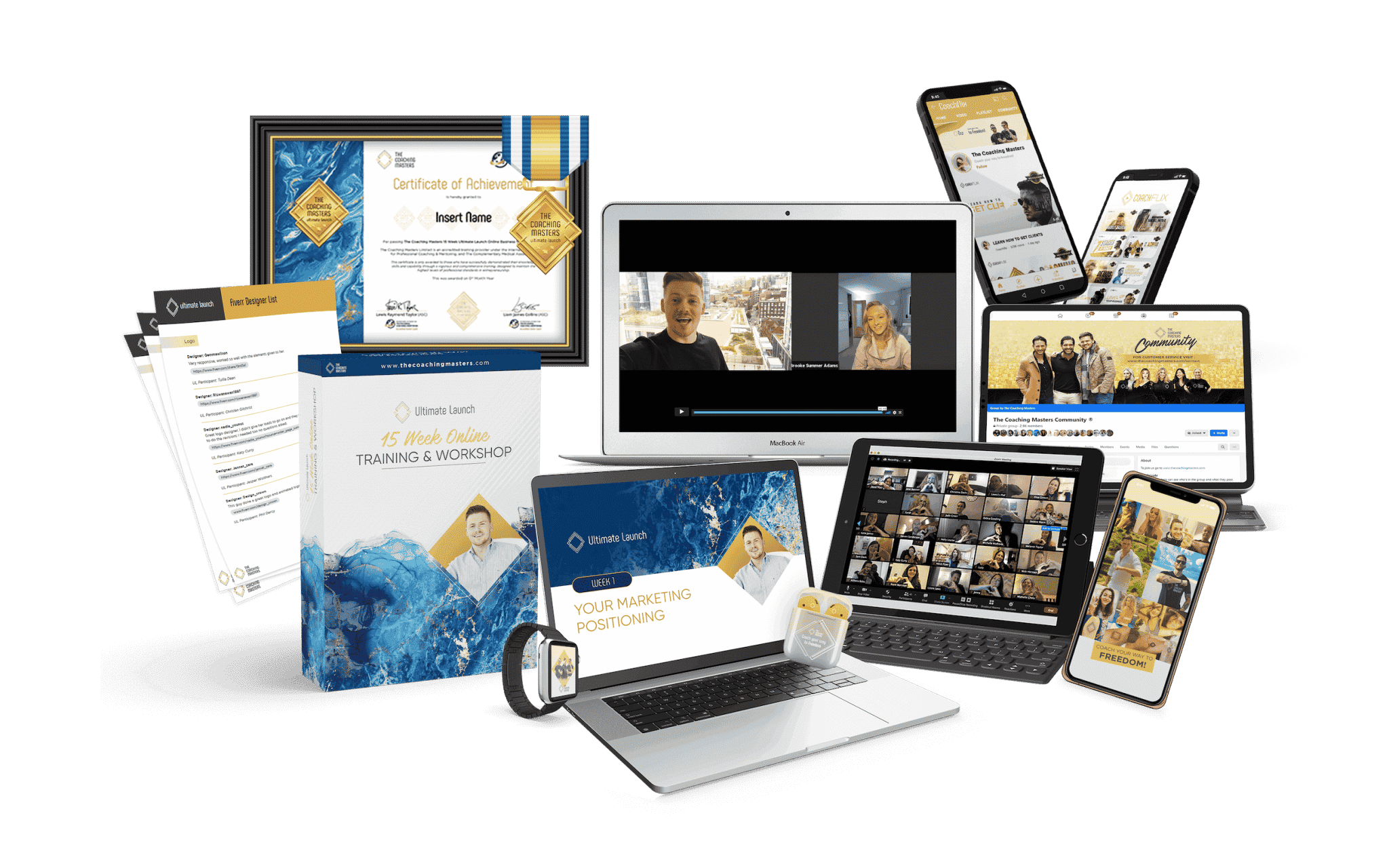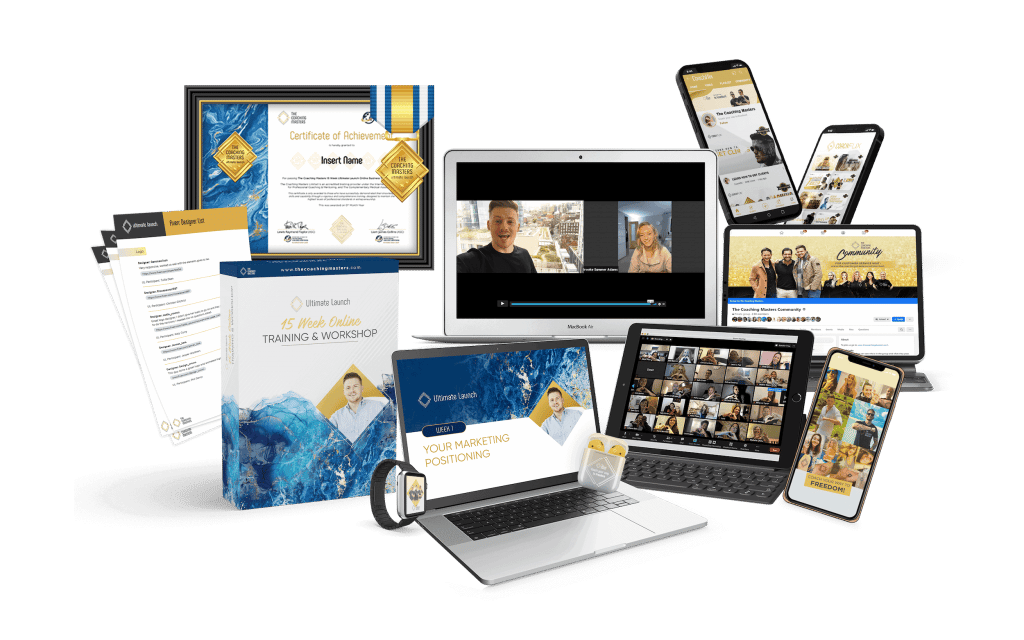 The ultimate business live launch package that covers everything from branding, website creation, story, marketing, social media growth, and sales.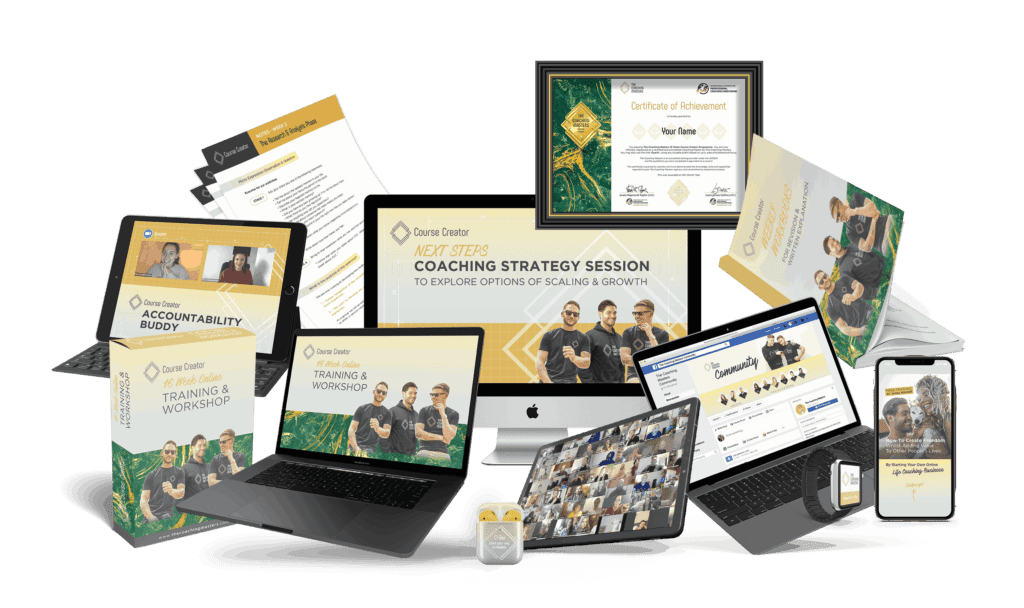 Live program covering course creation, funnel building, webinar set up, and course delivery.